© Janie Pirie
---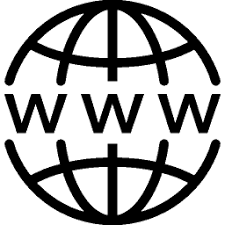 Janie was born in a sleepy farming village in Buckinghamshire just after the war. She was painting pictures and plants from her father's beloved garden from the age of three and sat her GCE 'A' level in art a year earlier than the usual. She then studied at Northampton College of Art in the 60's. After having a family and living in the Middle East during the 70's Janie then worked for eight years as the resident artist on a local newspaper, drawing advertisements. From there she returned to Art School in Colchester to study fine art where she specialized in illustration.
Twenty years on and with many children's books published she has turned her attention, quite by default, to botanical illustration. Janie is now a full member of the Society of Botanical Artists and has two Gold Medals from the RHS, one in 2009 and a second in 2014. She has also been awarded several Certificates of Botanical Merit by the SBA and has won many awards at the UKCPS exhibitions over the past few years, including Best In Show and Reserve Best In Show, Best Botanical, Best Portrait and Best Still Life.
Janie's work with coloured pencils is meticulous and finely detailed and has been extremely popular through her website both as limited edition prints and greetings cards. Sometimes taking up to 160 hours to complete, each piece is vibrant and 'alive' and amazingly detailed. As well as her love of all things botanical Janie also draws and paints 'pictures' of whatever takes her fancy. She loves to paint people and is renowned in East Anglia for her portraits of both children and pets. Her Art Workshops in her garden studio are very popular and she also teaches in many venues around the country including Cambridge University Botanic Gardens, Flatford Mill FSC in Dedham, Higham Hall in The Lake District and Tindall's in Colchester. She has also been to Italy and the USA to teach and has written two In-Depth step-by-step 'kits' for the Ann Kullberg range.
For the past two years (2017/18) Janie has been working on a book of rose illustrations, due for publication in October 2019. Details of this book will be available on her website in late spring 2019.
Contact Janie through her web site for more information about workshops for yourself or for your art group.
Society Achievements
Signature status 2011, Silver 2013, Gold 2019